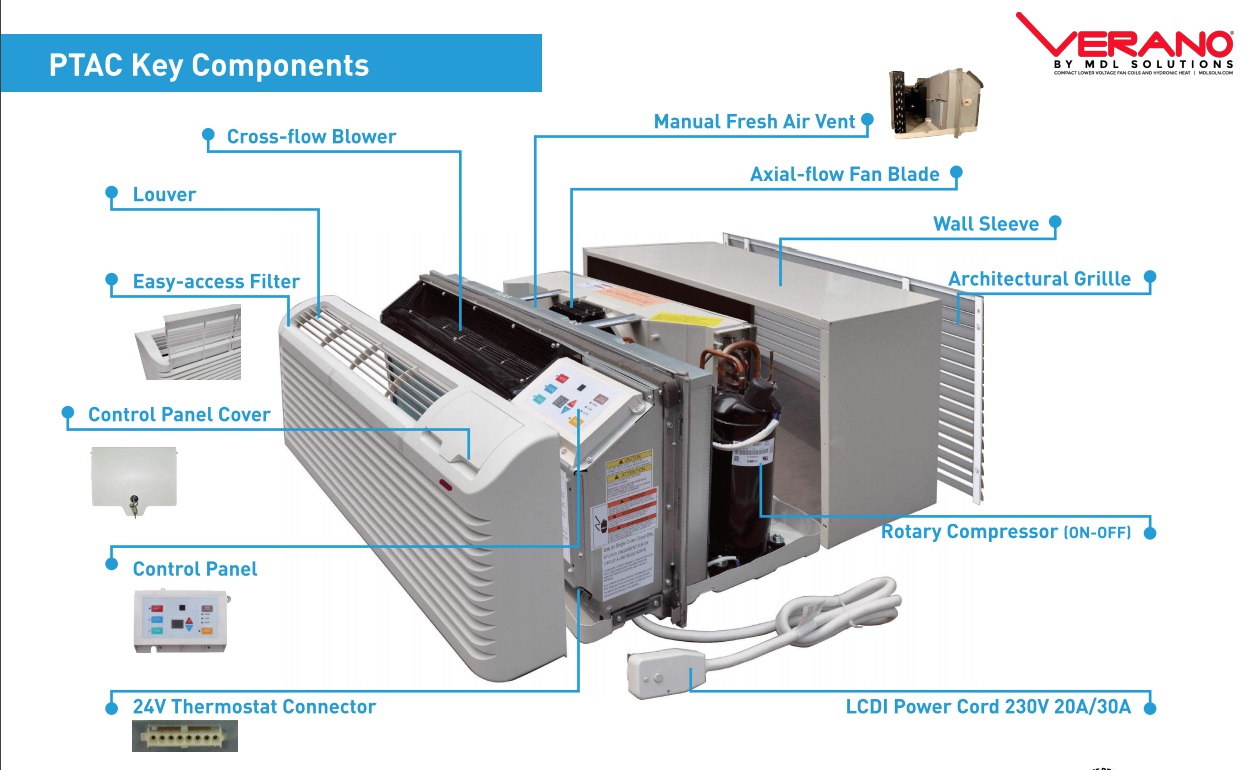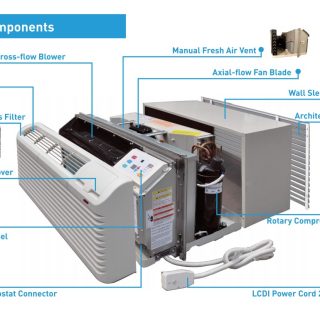 MDL VERANO PTAC HEAT PUMP
Standards
Efficient design with EER as high as 13.0 and COP of 3.55. Exceeds current AHRI standards and DOE requirements.
Optimized air discharge configurations with large axial blower wheels and lower blower speeds resulting in lower sound levels in occupied spaces.
Temperature sensors are used to detect if the compressor or evaporator is too cold and then signals to stop the operation of the unit.
Unit will perform self diagnostic and display appropriate error code.
When in Rapid Heat Mode, electric heat will be engaged to raise the room temperature quickly. When room temperature is met the unit will revert to standard heat pump mode.
All units are thoroughly tested before shipping to ensure functionality
Easy installation, two stage heater, and standard control panels.
Options
18 Gage insulated wall sleeve
Outdoor Grilles
Panel Cover Lock
Condensate drainage hose kit
Optional Controls
Leveling Legs